The new semester comes with the 36th Teachers' Day on Sep 10, when Professor Hu Baijing with other leaders of School of Journalism and Communication visited several senior teacher to express holiday greetings and best wishes.
Besides executive dean Hu, professor Zhou Yong, party secretary, professor Zhang Huifeng, deputy dean, Prof. Wang Runze, Prof. Zhao Yunze and Sun Quan, deputy party secretary also paid a visit to Honorary Level I Professor Fang Hanqi.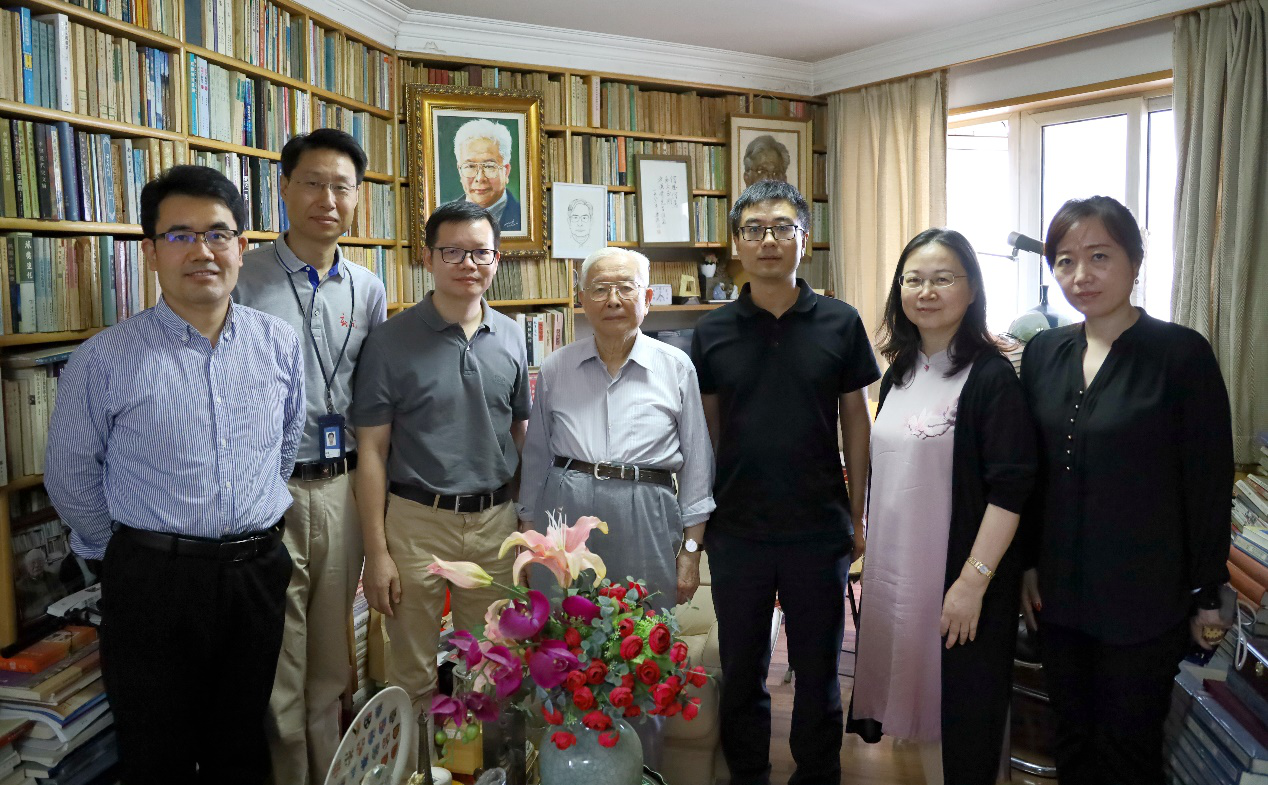 Professor Hu made a brief report to Fang Hanqi about the conditions of cultural heritage, talent introduction, teaching and research, documentation center construction and new campus construction in journalism department. He was grateful for the contributions old faculty members made represented by Fang and said that the school would continue to carry forward its fine traditions.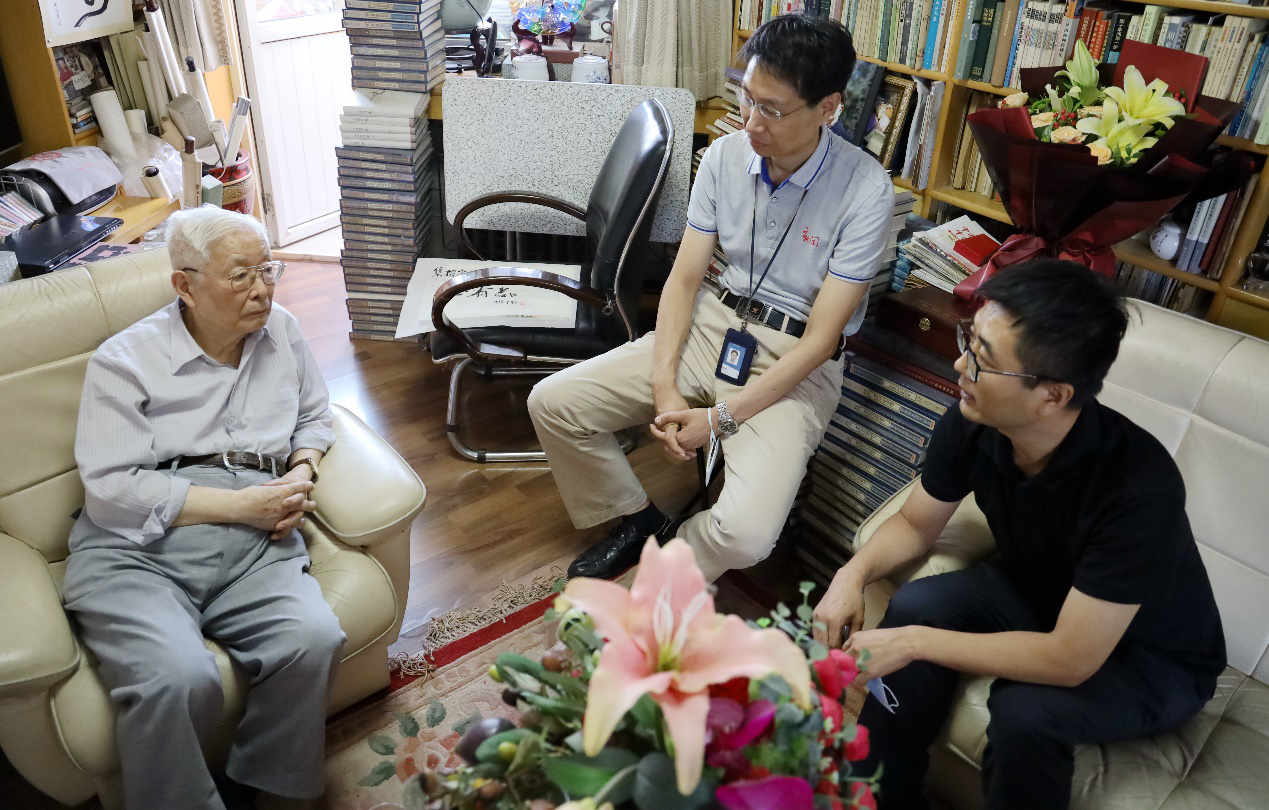 Prof. Fang affirmed the development plan of the school, hoping it can keep continuity in terms of faculty construction, teaching and scientific research and that the school can develop better and better.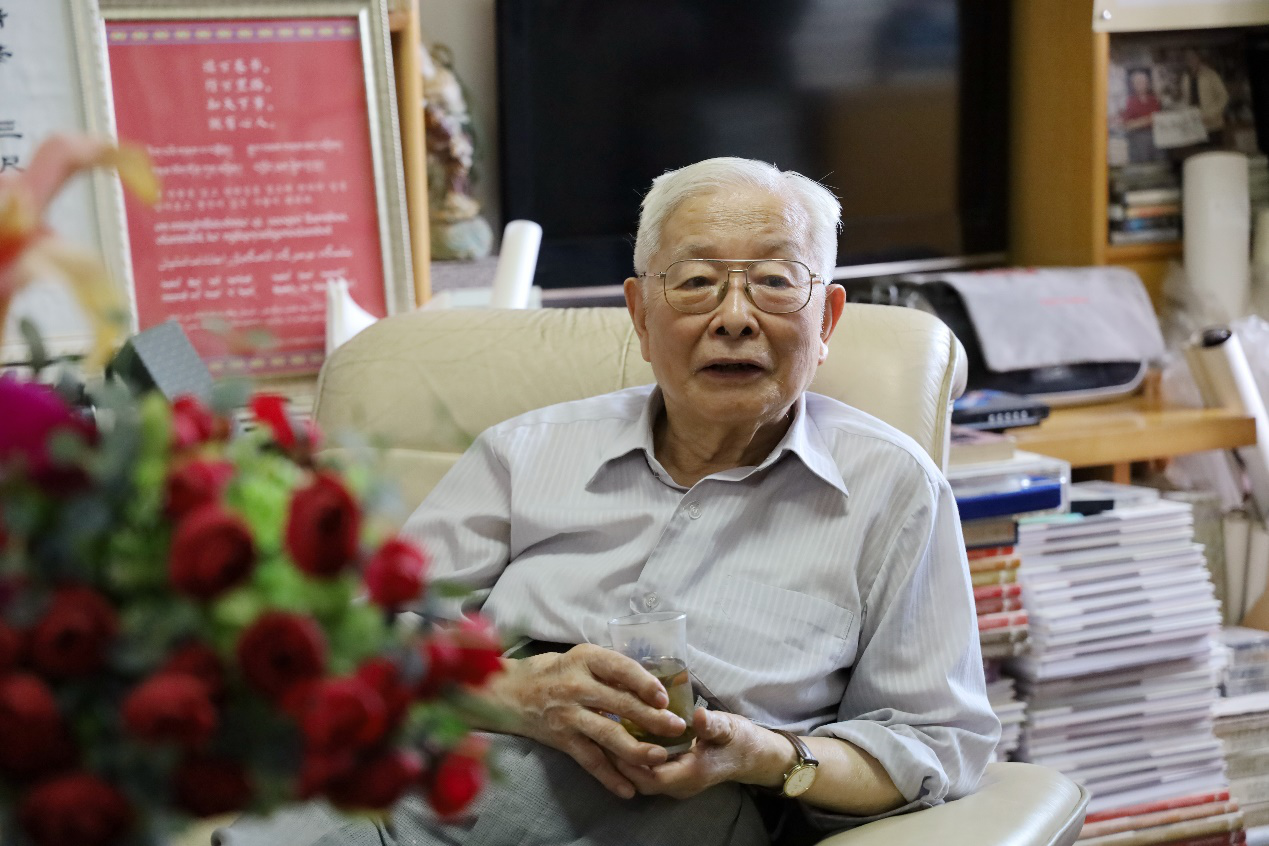 Honorary Level I Professor of Renmin University Fang Hanqi
The school leaders also visited Prof. Guo Qingguang chairman of academic committee, and Liu Xiayang, former party secretary, retired party branch secretary that afternoon.
Translator:Zhen Liu
Editor: Yuhao Li