The School of Journalism and Communication held the New Year Meeting on Jan. 5th. Faculties and staffs reviewed last year's positive results on all aspects: talent cultivation, school development, teaching team, and cultural inheritance.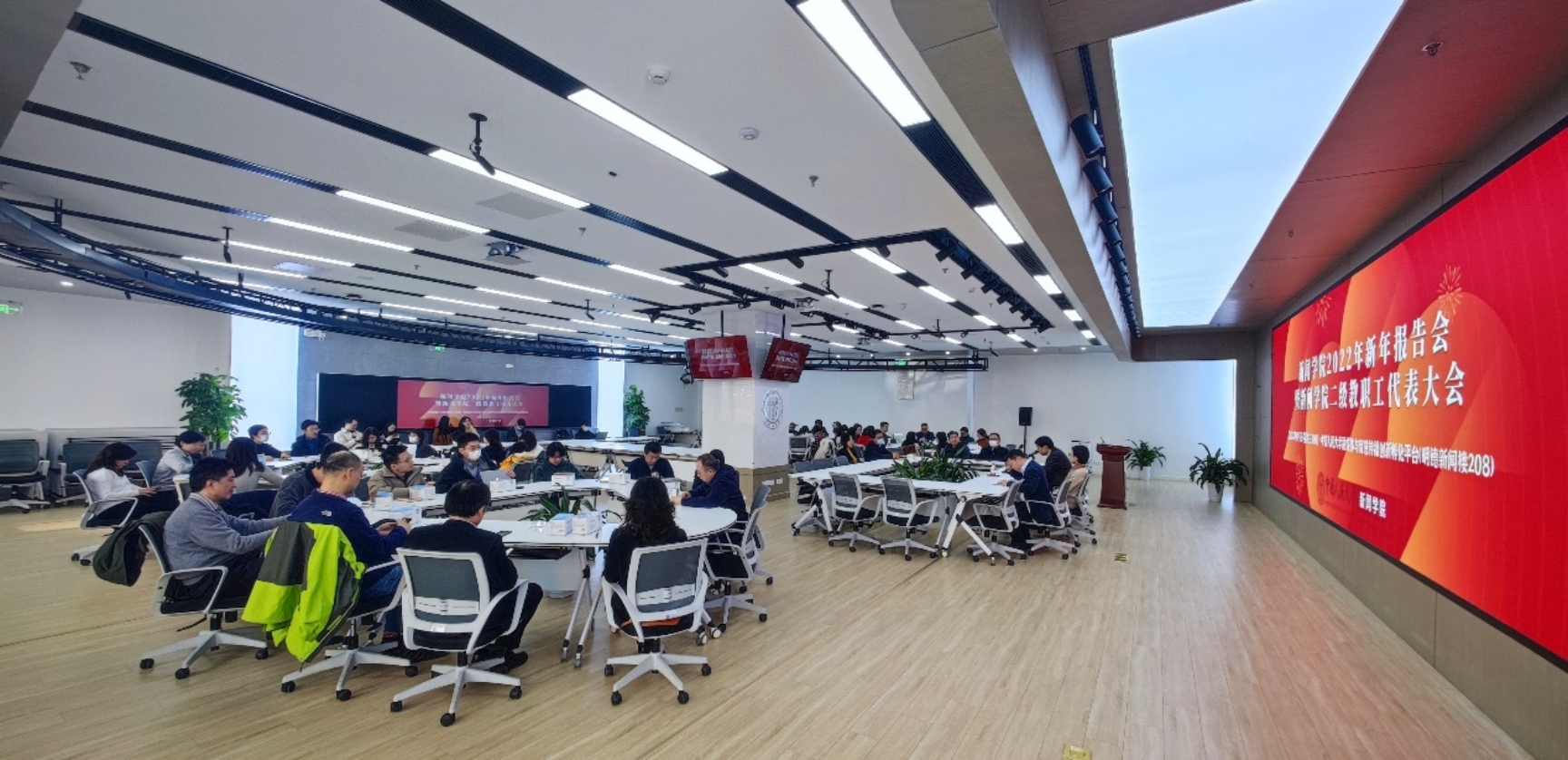 The New Year Meeting was presided over by Zhang Huifeng, the associate dean of the School of Journalism and Communication (SJC) of Renmin University of China.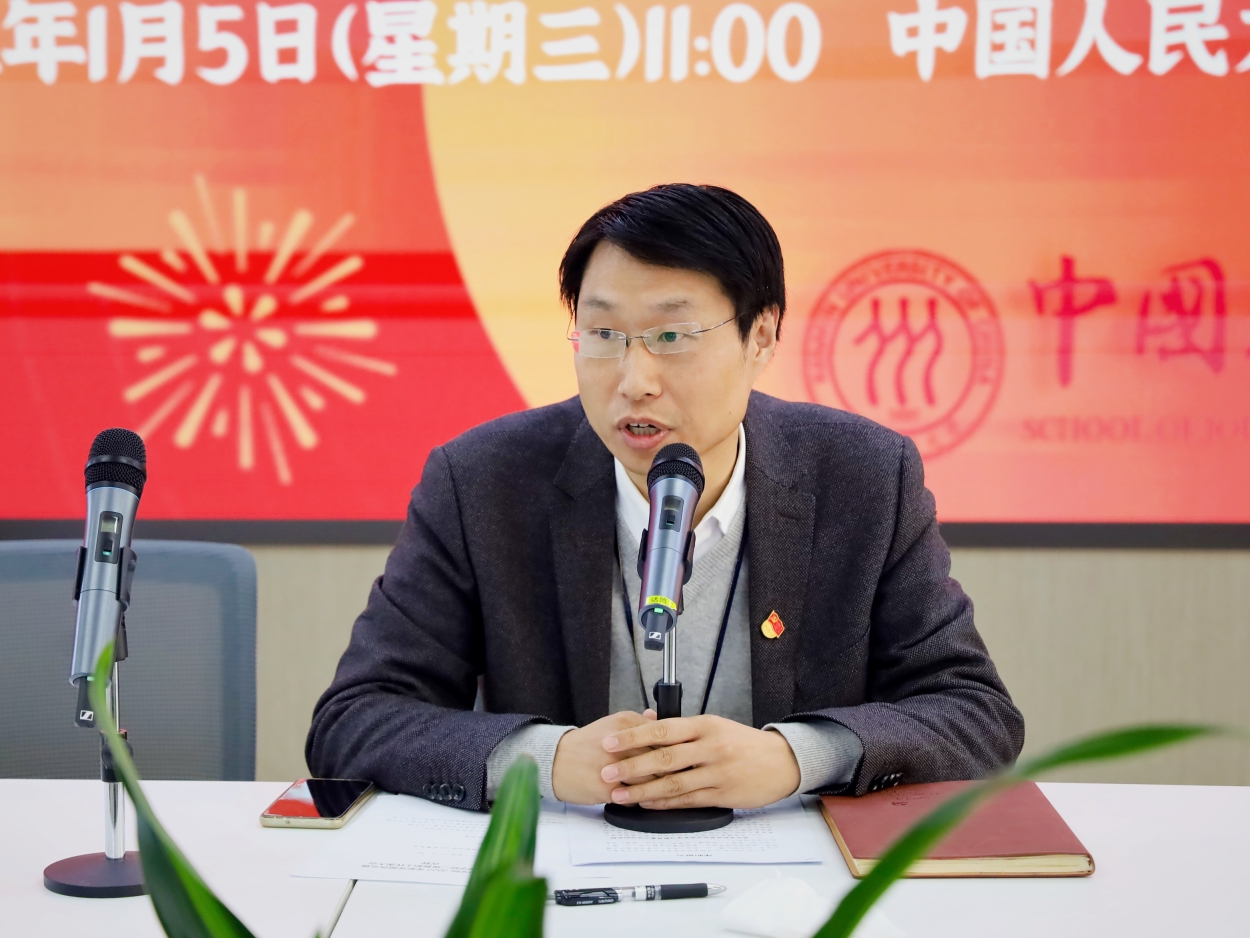 Hu Baijing, Vice President of Renmin University of China welcomed the deans to deliver the New Year speech. Firstly, He praised the achievements SJC gained last year. 'The glorious development of SJC was closely connected with the devotion of teachers, no matter young and old.', he said, 'It shows us the inheritance of the spirit of SJC.'
Hu Baijing shared several feelings and suggestions with teachers.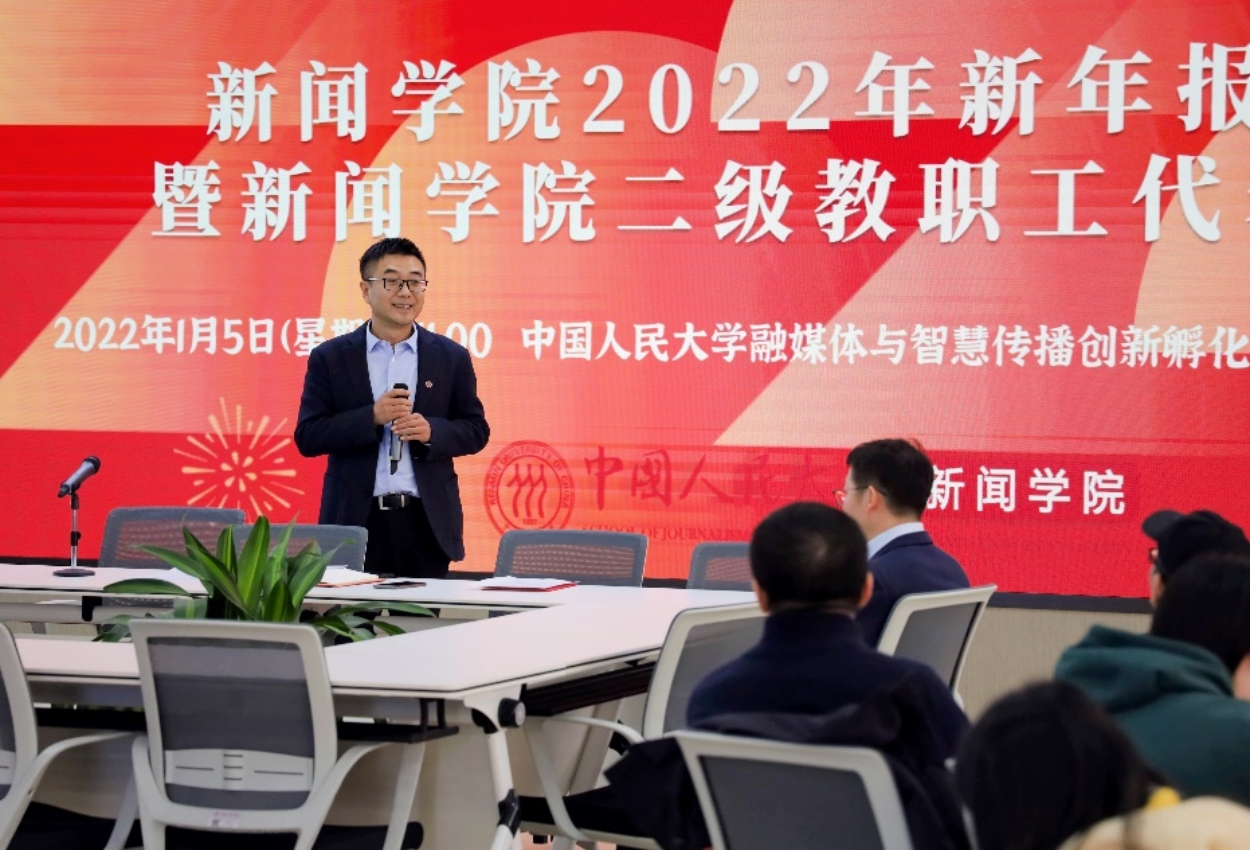 First, build the teaching system. From 2017, SJC gradually started the revolution and reconstruction of disciplines, in which the International Journalism and Communication Program was typical. Our revolution follows the direction of CPC and our country, aiming to cultivate talents with a broad horizon, high aspects, and caring of human fate who can promote dialogue between different civilizations in the new era. We need to spare no pains to achieve more in building the teaching system in the coming year.
Second, do more academic and teaching research. SJC held Basic Teaching Skills Exchange Session for young teachers in which many young teachers showed their teaching techniques. It shows that SJC attached great attention to academic and teaching research. Hu further encouraged teachers to read, think, communicate and write sincerely.
Third, make SJC more well-known. On one hand, we should recruit more good teachers and make efforts in more academic fields. On the other hand, everyone in SJC should work together with higher efficiency and better sequence.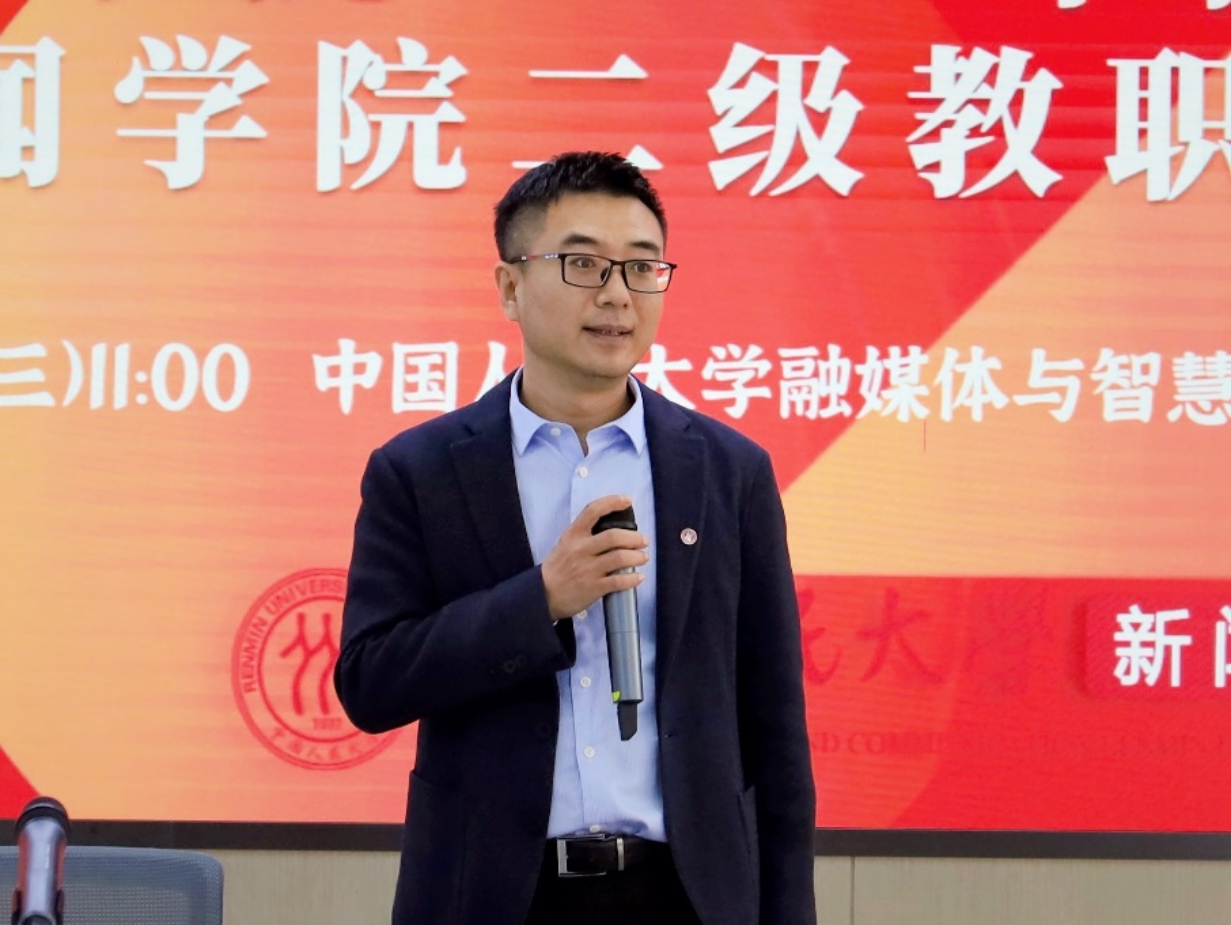 Zhou Yong, Executive Dean of the School of Journalism and Communication of Renmin University of China, representing the leading team of SJC, delivered the annual report. Zhou concluded the achievements of SJC in all aspects and gave plans for the next year. He said, firstly, we should take discipline development and transition as the fundamental goal. Secondly, we are going to enlarge the teaching team and recruit teachers not only domestically but internationally. Thirdly, optimize the ability to serve our students, faculties, and staffs to strengthen the cohesion of SJC.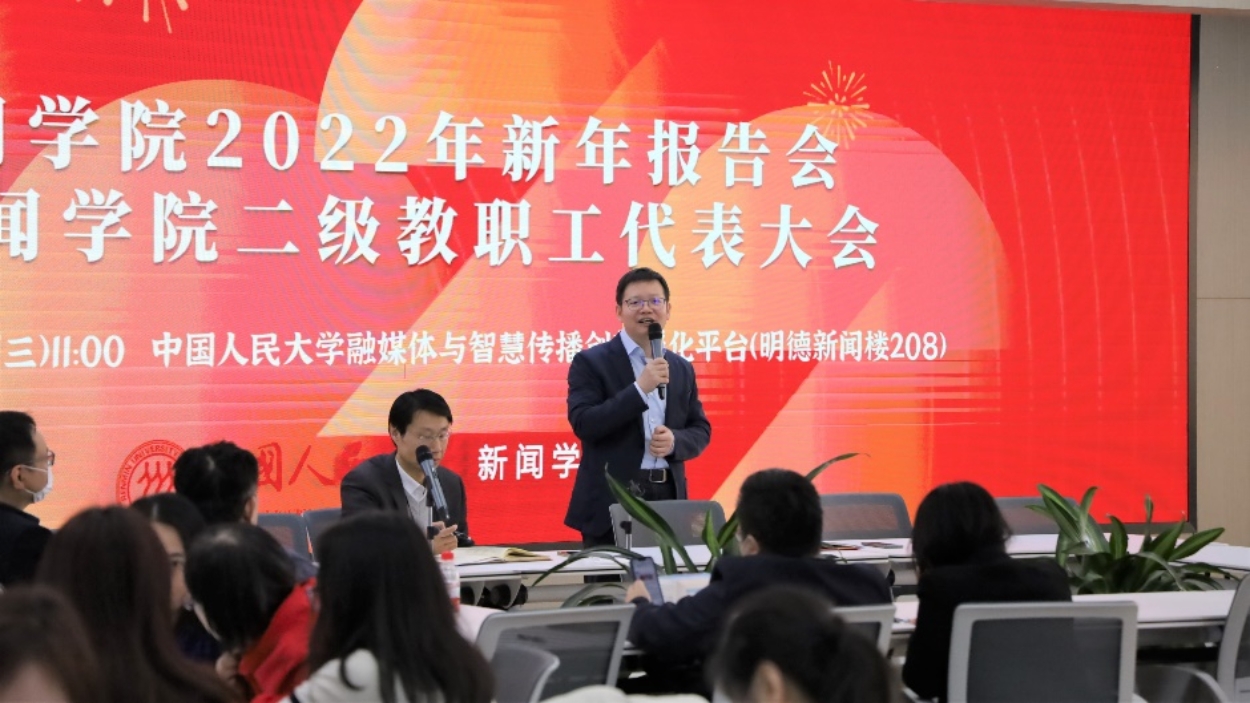 Zhou Yong said, SJC works well in recruiting teachers. We should not only show our respect to retired teachers like Guo Qingguang, Ma Shaohua, and Jiang Qiurong, but also should warmly welcome new teachers like Zhang Yiyan.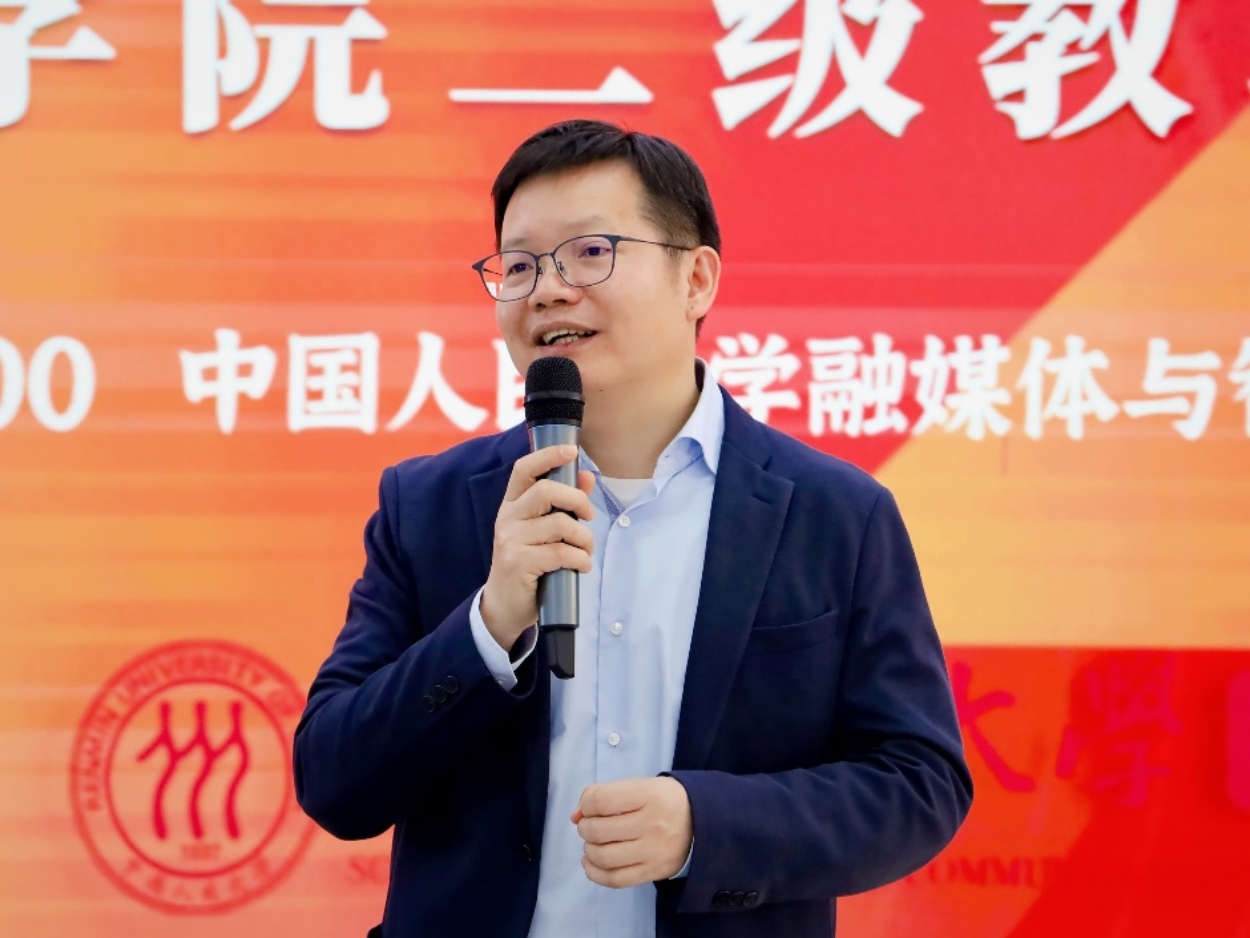 Fang Jie, Chairman of the Labor Union of the School of Journalism and Communication of Renmin University of China, did the annual report of the labor union. Fang said in the coming year, the labor union of SJC will devote itself to organizing more meaningful and special activities to enhance a sense of belonging of all faculties and staffs.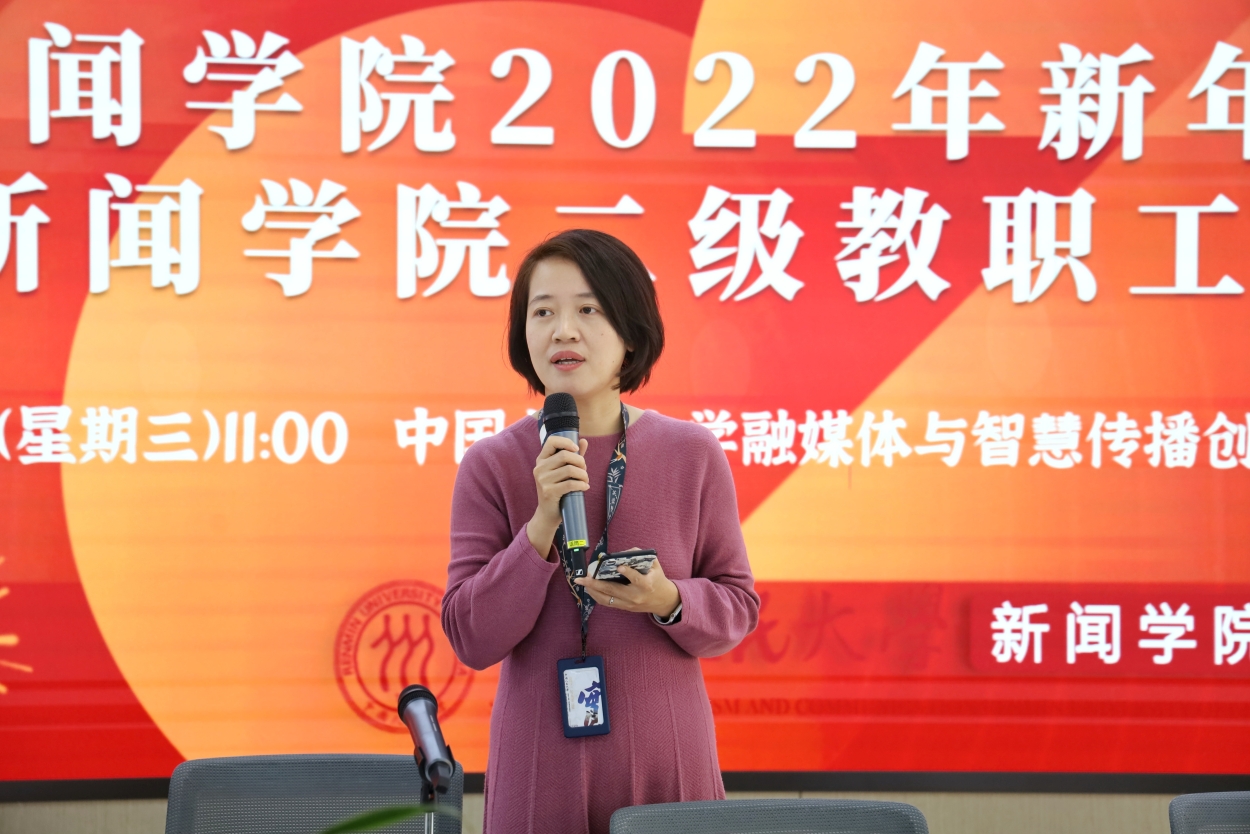 In the meeting ,Hu Baijing, Zhou Yong, Zhang Huifeng and Liu Xiayang, the secretary of the party committee of retirement together issued certificates of Social Service Individual Award and Social Service Team Award.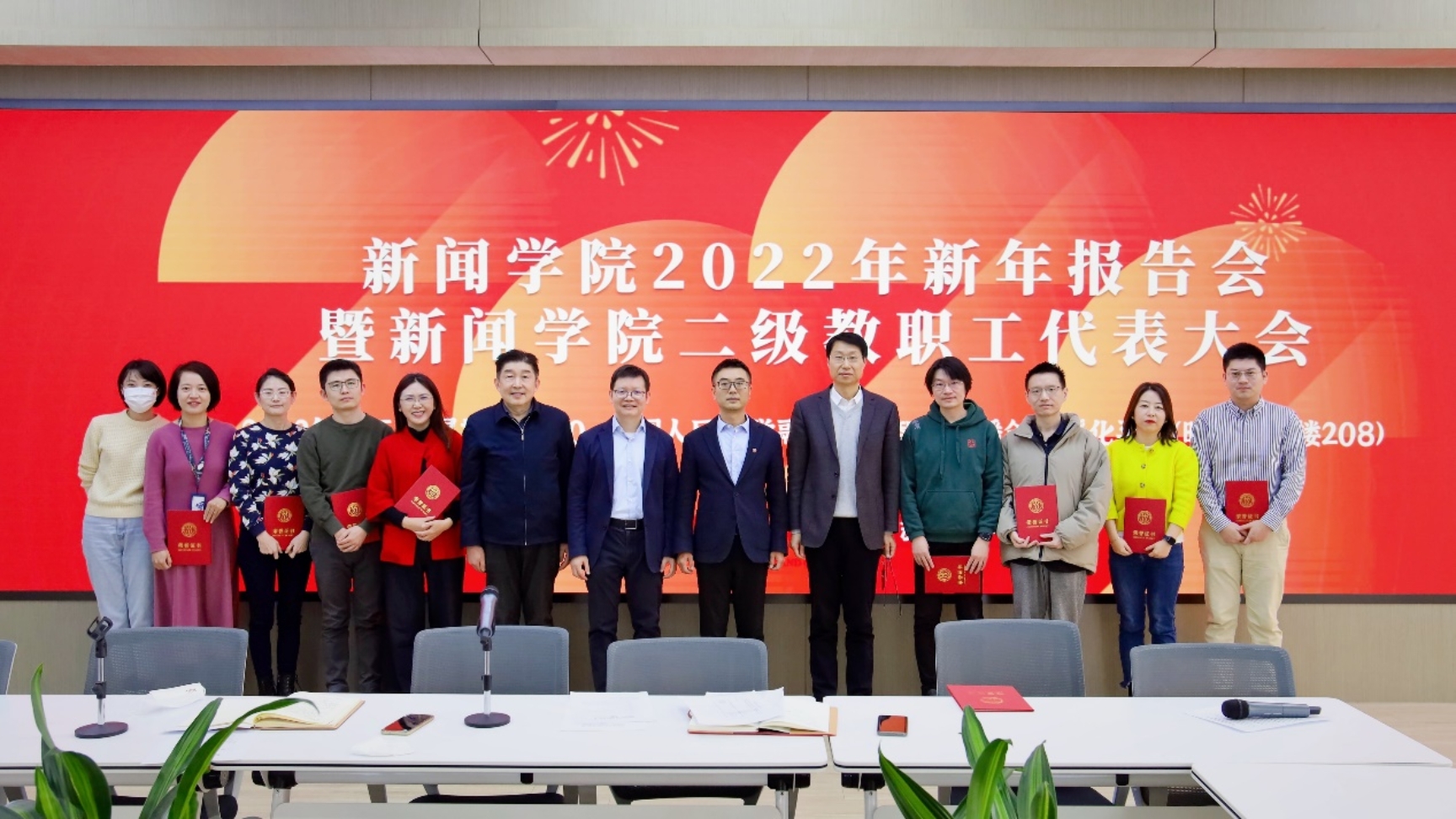 Author: Hao Zeyu
Photo by: Wang Daosheng
Editor: Wen Yingying,Zhang Congyuan,Wang Daosheng
Translator: Song Xinran